D-7 before the start of the 2022 Virtual WCO-IOF-ESCEO Congress!
Time is flying by and the World Congress on Osteoporosis, Osteoarthritis and Musculoskeletal Diseases is finally around the corner.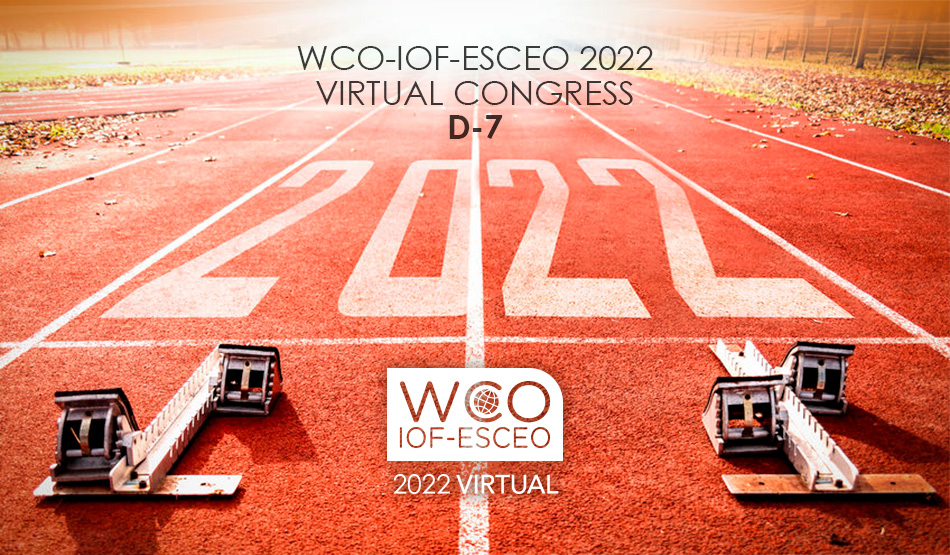 To get the best from the world's leading clinical e-conference on bone, joint and muscle health, it is time to start planning your personal agenda!
You have the opportunity to choose among:
28 Oral Communications Selected from Abstracts 
25 Oral Presentations of Selected Posters
10 Plenary Sessions
24 Non-Sponsored Symposia
16 Meet-The-Expert Sessions
04 Industry-Sponsored Symposia
905 selected abstracts 
... and many more!
This programme was made up for you by the International Osteoporosis Foundation (IOF) and the Scientific Advisory Board of the European Society for Clinical and Economic Aspects of Osteoporosis and Osteoarthritis (ESCEO) who have been working in partnership for many years.
The congress is accredited with 13 CME credits.
Do not hesitate anymore and register now !